Choosing the right profile for your project
The third and final step in choosing your Yakisugi facade material is to select the profile. If you have already decided on one of our surfaces, Suyaki, Gendai or Pika-Pika, and also determined the appropriate coating for your project, you are probably wondering which wood profile will best suit your needs.
Here you need to decide not only the width of the board, but also the type of profile. But what is actually understood by the term profiled wood? Profiled timbers are boards which are profiled to facilitate installation and provide a uniform surface.  Different widths and arrangements significantly change the appearance of the facade. Just as the decision to install horizontally or vertically has an enormous impact on the appearance (horizontal installation "stretches" a building in length, vertical in height), the type of finish also determines the visual effect. Thus, different designs can make a façade look more homogeneous and structured, or alternatively "airy", open or varied. There are numerous types of profiles in the construction sector, both for interior and exterior applications. Available and optimized for our products, we have Shiplap and Square Edge, which we would like to introduce to you below.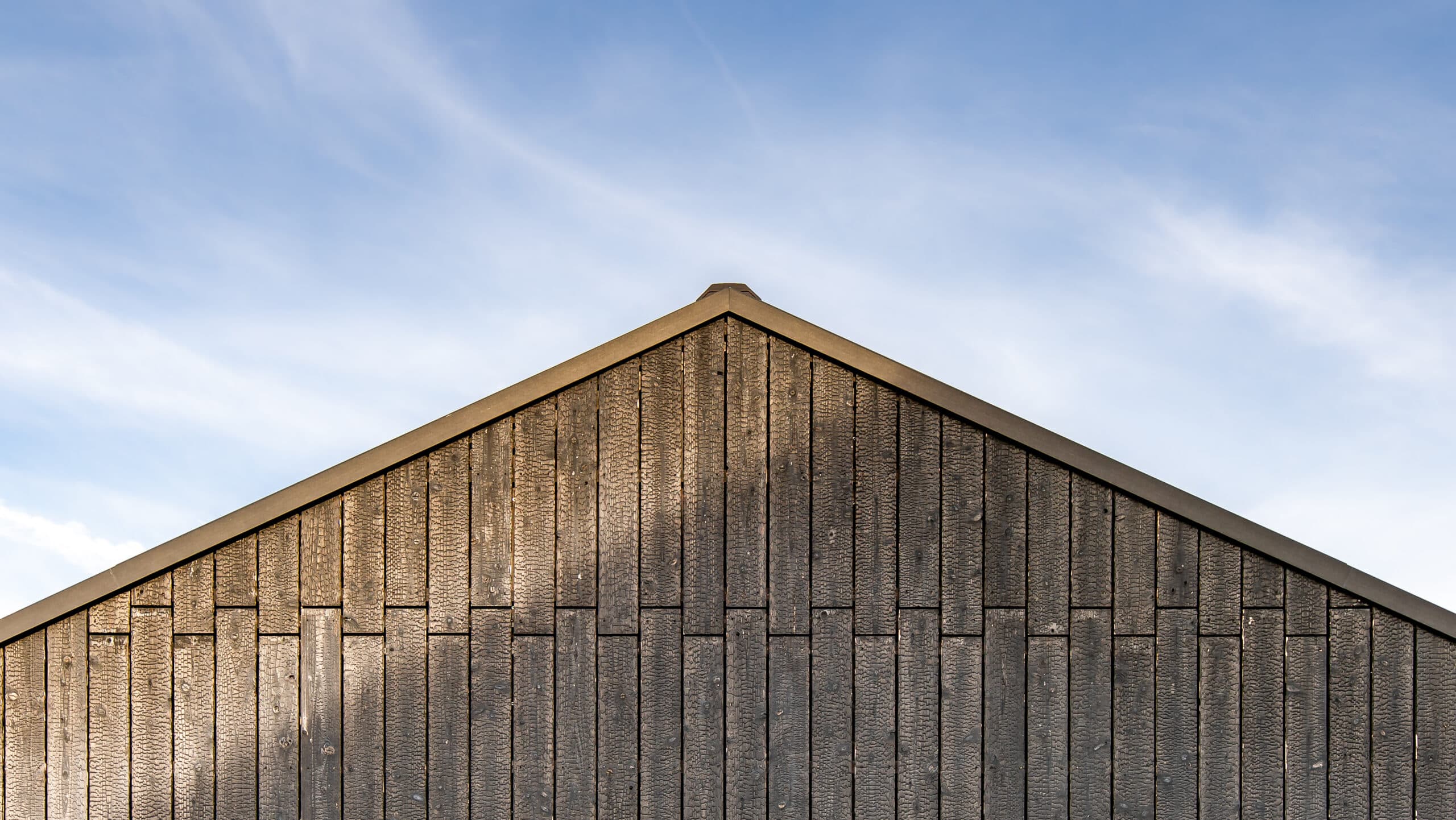 What is a Shiplap profile?
The Shiplap profile features overlapping edge connections when installed. The boards are practically pushed into each other, so that each row of wood overlaps the last laid row. This creates a closed joint, which is difficult for moisture to penetrate. Shiplap boards can be laid vertically, horizontally or diagonally.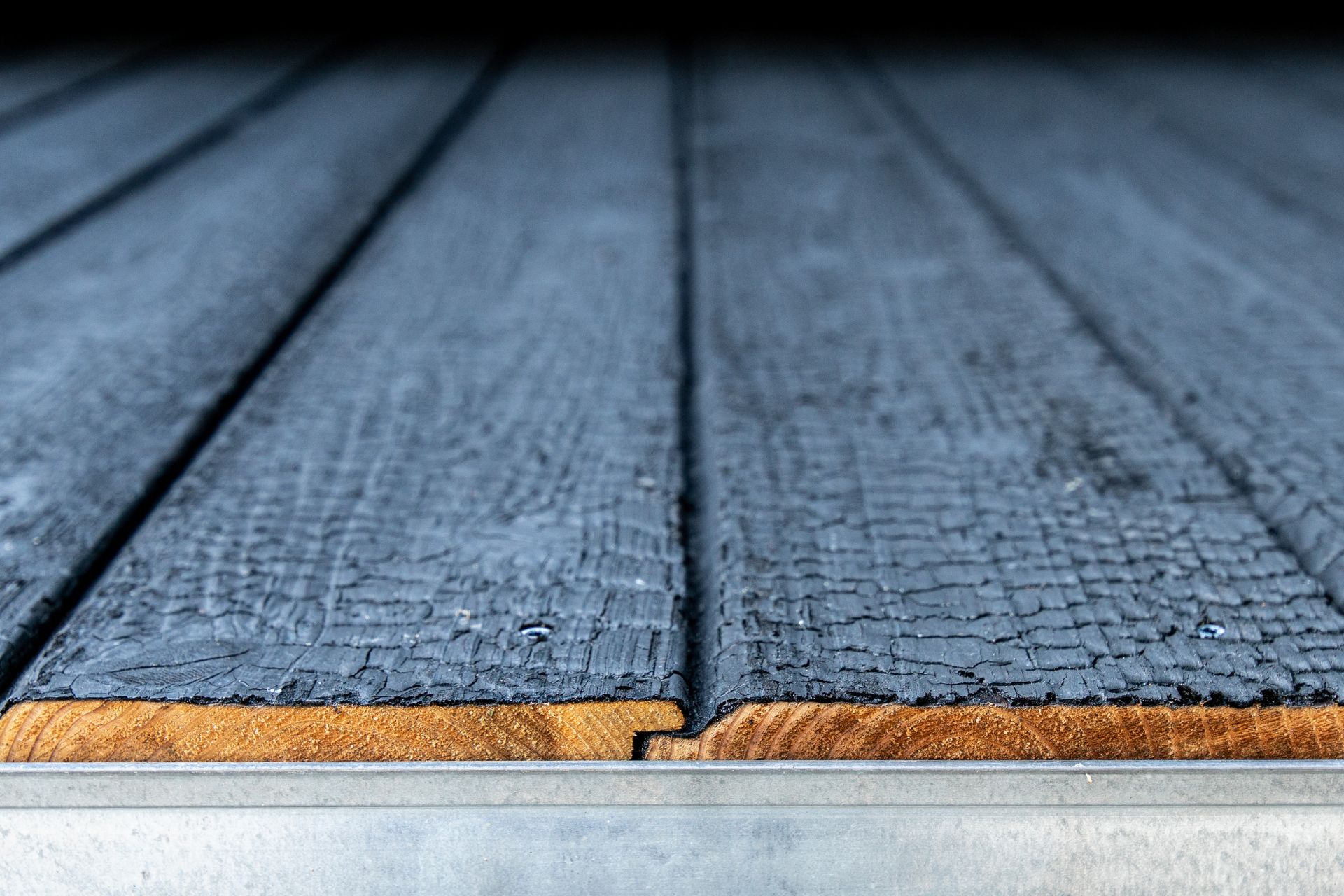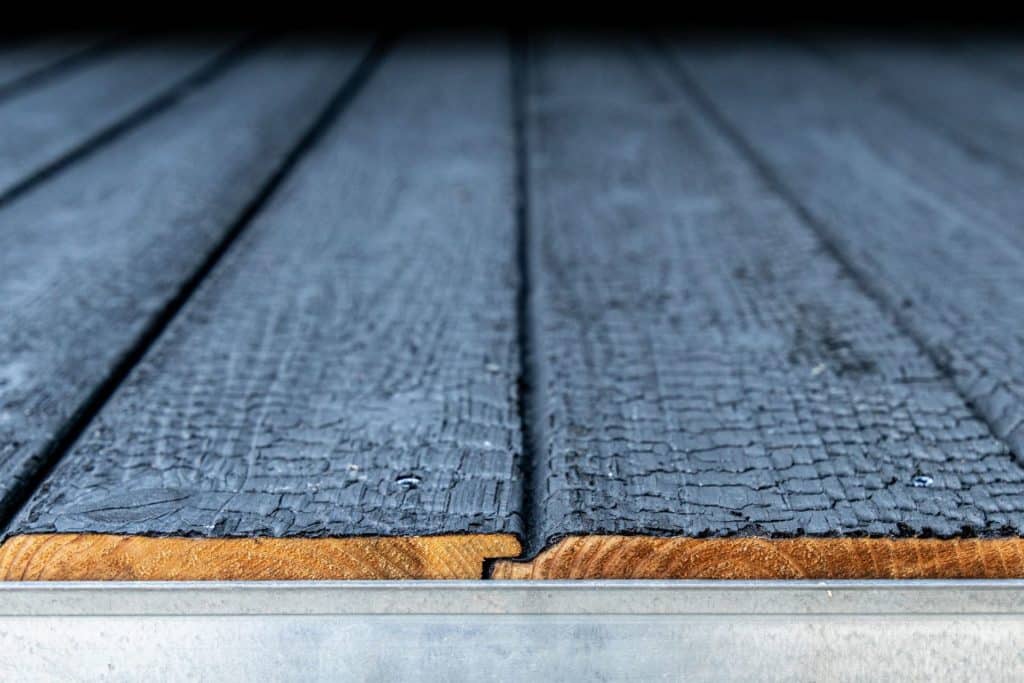 Shiplap works in principle similar to tongue and groove – but the latter is not suitable for the production of Yakisugi. The main reason for this is the relatively fragile construction: the rather small, thin tongue would be charred by the firing treatment and subsequently become brittle.    
While tongue and groove is mainly used indoors, for example often in flooring applications, Shiplap is excellent for outdoor applications, making it one of the two profiles in which our Yakisugi is available. However, it is equally suitable for interior projects.
Advantages:
Closed joint, moisture is difficult to penetrate, no additional structural rain protection required.
Little to no maintenance required
Simple, efficient and therefore inexpensive to install
Disadvantages
Design options in terms of design are limited compared to Square Edge
Facade can look relatively monotonous compared to Square Edge
Slightly increased material requirements due to "loss of coverage" caused by 5-10 mm overlap
As the name suggests, Square Edge has four regular, rounded edges . Fired on one side, the surface is charred (and subsequently brushed, depending on the surface), the side edges are sooty, while the back side initially appears untreated, or "toasted" by combustion residue from the flames wrapping around the board. However, because our heat treatment penetrates the board to its fullest, it is still made entirely durable and long-lasting.
Square Edge boards boards are generally available with sharp, rounded or chamfered edges.
Because of this nature, it provides an excellent foundation and freedom for numerous design options and designs.  Among other things, it can be used in the window area for the reveal, i.e. the embedding of the window frame in the facade.
 On the other hand, the greater flexibility of Square Edge in terms of design is accompanied by higher requirements in terms of structural design. For example, in the case of formwork with open or shadow joints, the substructure and the sarking membranes are visible through the joints and are also exposed to rain. Both should therefore be color-matched to the surface while also providing adequate protection against penetration by driving rain and wind loads. In addition, floor-to-ceiling formwork and inverted formwork are also possible Square Edge boards, opening up further design possibilities.
In short, Square Edge offers far greater design freedom compared to the Shiplap, but the concern with structural design is a more intense one.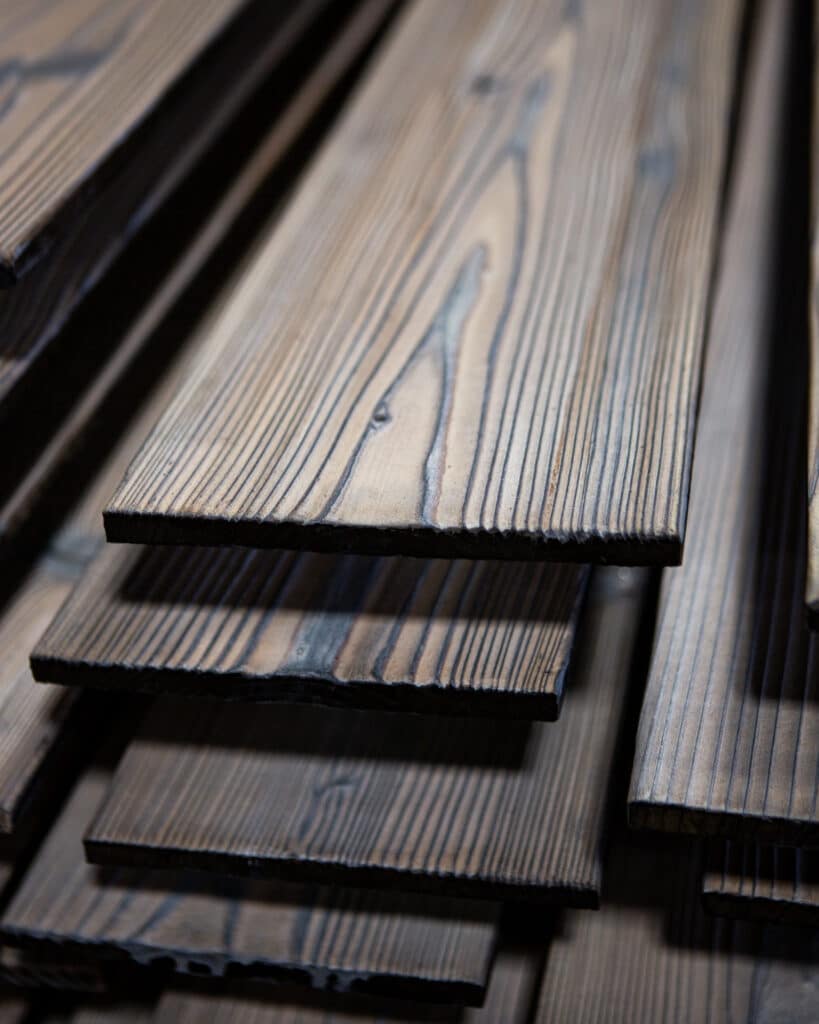 Advantages:
Wide scope for design options
Ideally suited also for corner formation or window reveals
Little to no aftercare 
Disadvantages:
 Higher requirements for structural planning
Depending on the design, generally higher installation costs than with Shiplap
No closed joint possible, design disadvantage
Choosing the wood profile for your project
The decision for Shiplap or Square Edge depends mainly on the design of the facade you are aiming for. Both profiles are equivalent in terms of quality.
Moreover, whether you choose one or the other depends entirely on your personal preferences. The planning of a project, including its facade, is usually a team effort involving architects, designers, fabricators, and builders, working together to choose the surface, coating, and profile. There are no wrong decisions here, rather the choice is the result of an overall concept.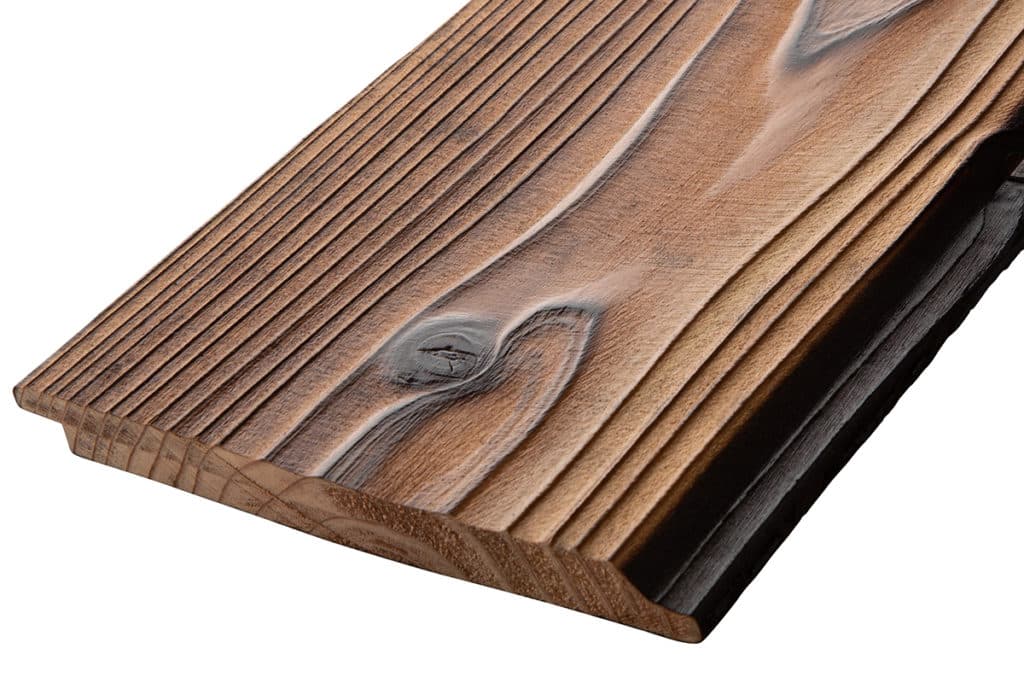 Pika-Pika in Shiplap profile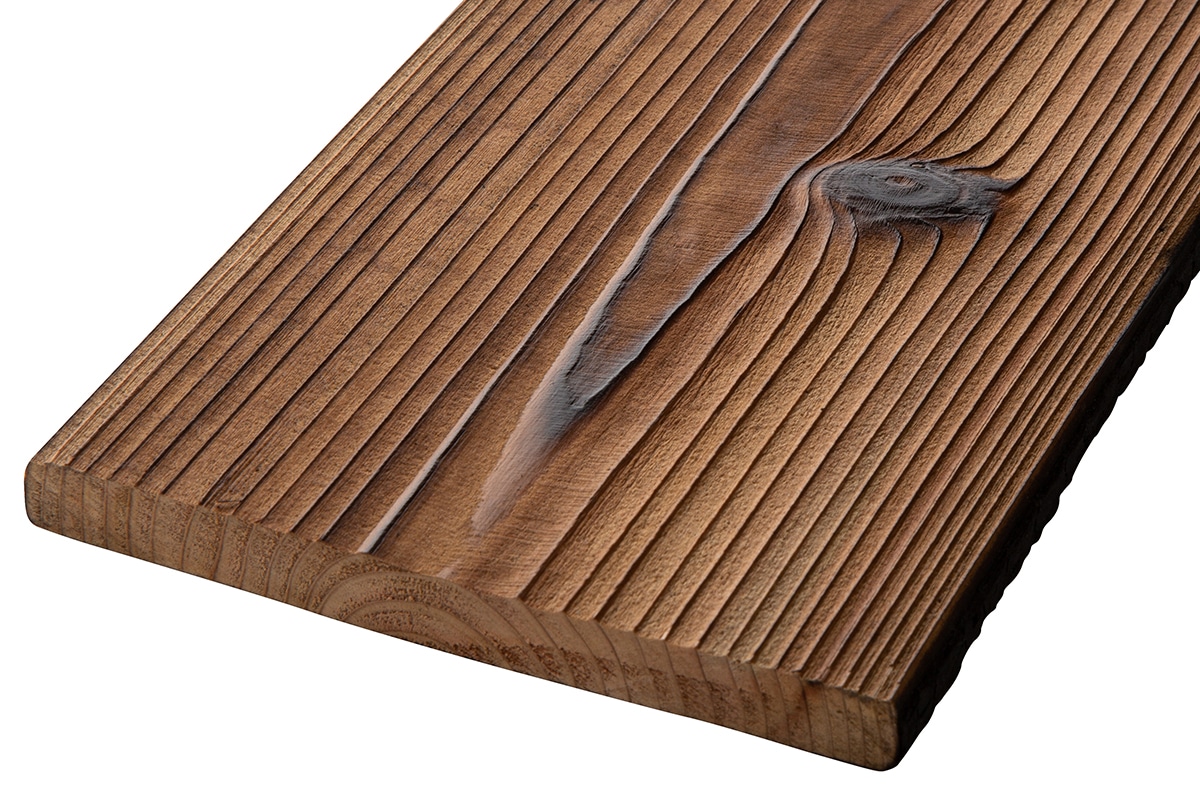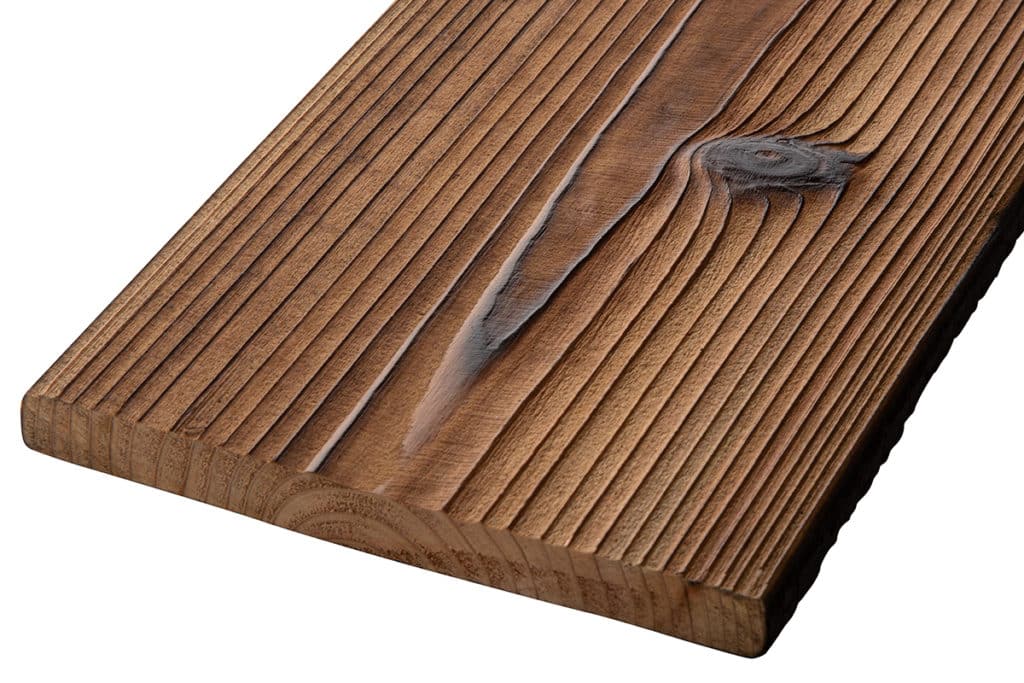 Pika-Pika in Square Edge profile